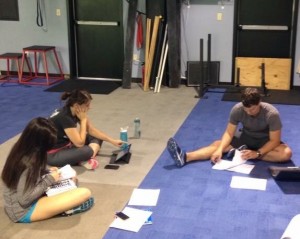 Health Coaching
Welcome to our thriving, vibrant community where we are redefining the path to health and well-being and creating Optimal Health. You are joining a group of individuals who have discovered how to create health in their lives. They are living a full and active life by changing their eating habits, by growing and developing in their personal lives.
As a Health Coach, we provide many services to our Clients, including personal encouragement, supported by a clinically-proven, comprehensive lifestyle program.
We focus on Healthy Body and Healthy Mind to create "balance" in ones health.
Improving one's physical health by achieving a healthy weight and broadening one's activities to include a healthy range of movement; empowering others to create health rather than react to disease; shifting mindset and habits to live a healthy lifestyle.
Bringing meaning, purpose, and confidence into your life by being part of a worthy cause and community; opening doors to engagement in your career; effectively managing stress; addressing the underlying behaviors of poor health; and moving towards Optimal Health.
Mandeville


Personal Training

Tired of not getting the results you want in large classes or croweded gyms? Need a training program designed just for you? Private sessions with Lift Training Studios are tailored to fit YOUR personal fitness goals.