Mandeville Personal Training LIFT Training Studios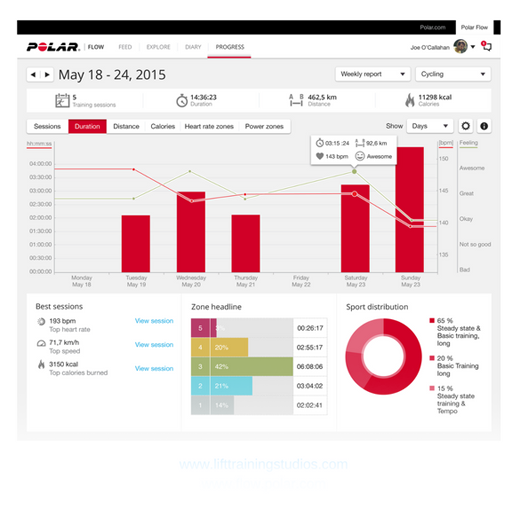 MAXIMIZE YOUR TIME WITH INSTANT WORKOUT FEEDBACK.
ONLY AT LIFT TRAINING STUDIOS
Evidence based results

See real time heart rate and calorie burn

Your coach gives immediate guidance, keeping you on the right track

Individual workout summary automatically upload to your Polar Flow account
GO BEYOND THE SCALE AND SEE WHAT YOU'RE MADE OF
With our InBody full body scan, we'll find out exactly what you need to reach your fitness goals. Here's what you'll get with your body composition analysis:
Full print out to take home

Digital copy of analysis sent to your phone

Pounds of fat and muscle in each body segment

See how your body changes over time

Minimum number of calories needed to power your body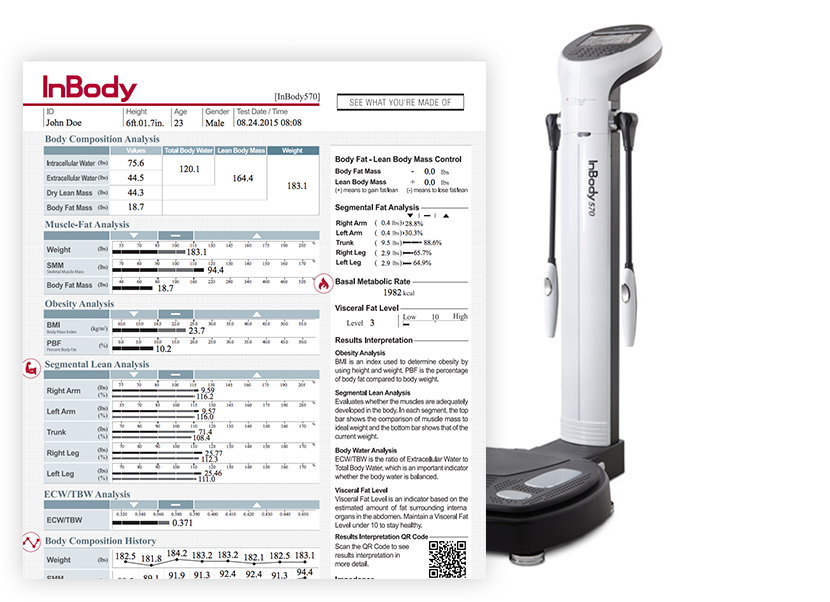 Who Else Wants A Total Body Transformation?
Before

After

" Being a part of Lift has greatly improved my body and overall health"

Throughout my life physical fitness has always been a priority. I was satisfied with my fitness level but I knew I could push myself to another level. After college and starting a full time job, my fitness routine became intermittent. I knew at that point I would need someone to give me that extra push and hold me accountable for my workouts. Fortunately, my friend recommended that we join Lift together for a 7-week program to enhance our fitness level. This could not have come at a better time since my wedding day was in 7 months. After seven weeks at Lift I was hooked! The trainers' professionalism, creativity and dedication had me coming back for more. Ten months later I am still hooked. Tim has been an excellent trainer and a great motivator. Throughout my training he has also placed a great emphasis on nutrition. Being a part of Lift has greatly improved my body and overall health.

Jamie Hilderbrand

Before

After

"Added 10lbs of lean muscle mass "

The quality of my life before I discovered fitness was very low. Physically, I was always tired and never slept well. I was over weight, standing 5' 10" and weighing 218lbs with a waist size of 41". My poor lifestyle and dietary choices led me to having high blood pressure and eventually being a first stage diabetic. Mentally, I was distressed with the way I felt and looked and I was not comfortable being around others because of it. In December of 2006, I found myself at 64 1/2 years old on blood pressure medications while the doctor informed me about my diabetic problems (What a great Christmas present). At last, I knew it was time for a change. I had a long talk with myself and decided if I wanted to be around much longer I needed to take action. Fitness has changed my life in so many ways. No longer do I have medical problems, I sleep well at night, eat healthy meals, but most of all I feel good about myself. My current weight is 158 lbs , waist size 31, Body Fat is 11.8 %! Thanks to the trainers at LIFT Training Studios, I am stronger now then any time in my life! With out my personal trainer and the training techniques they teach me, the results I have achieved would not be possible. They motivate, challenge, and guide you to a better life.

Peter Miller
Lift
Training Studios
What can you expect when you join lift training studios?
Customized 30-45 minute workout sessions
Nutritional Lifestyle Strategy Session to help you eat the right foods so you can lose weight
More energy than you've ever had before
Reaching a level of fitness so you can do the things you never thought you could
More confidence than you've had in years!
LIFT Training Studios is unlike other programs you may have tried in the past.  Here's the difference:
We are a private studio for personal training in Mandeville, LA near New Orleans.  You won't be left on your own.  During each 30-45 minute session you will be guided through your training by a professional Mandeville personal trainer.
We don't believe in intimidation or overcrowding.  Bumping elbows isn't our idea of fun and it certainly makes it difficult to be productive.  We want you to work out in a fun and friendly atmosphere so you'll be motivated to reach high and achieve your weight loss and fitness goal.
The LIFT Training Studios in Mandeville is designed to get you in the best shape of your life.  To do this, we need to give ample time to each client.  That's why LIFT Training Studios is by appointment only.  We strive to accommodate your busy schedule.
After working with over 1000 clients we know what you can achieve by joining LIFT Training Studios and we stand behind both you and our program 100%.
Mandeville


Personal Training

Tired of not getting the results you want in large classes or croweded gyms? Need a training program designed just for you? Private sessions with Lift Training Studios are tailored to fit YOUR personal fitness goals.