Mandeville Personal Training LIFT Training Studios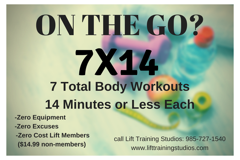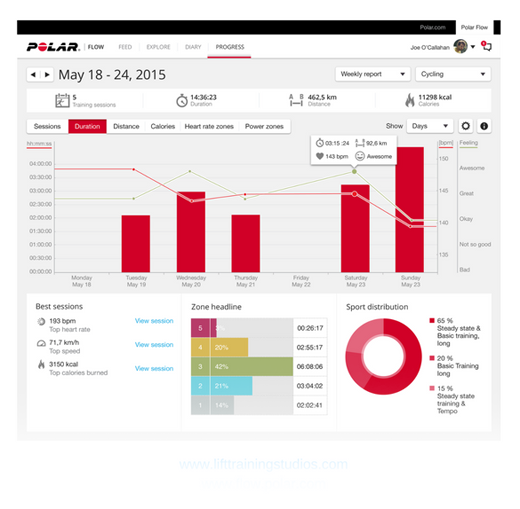 MAXIMIZE YOUR TIME WITH INSTANT WORKOUT FEEDBACK.
ONLY AT LIFT TRAINING STUDIOS
Evidence based results

See real time heart rate and calorie burn

Your coach gives immediate guidance, keeping you on the right track

Individual workout summary automatically upload to your Polar Flow account
GO BEYOND THE SCALE AND SEE WHAT YOU'RE MADE OF
With our InBody full body scan, we'll find out exactly what you need to reach your fitness goals. Here's what you'll get with your body composition analysis:
Full print out to take home

Digital copy of analysis sent to your phone

Pounds of fat and muscle in each body segment

See how your body changes over time

Minimum number of calories needed to power your body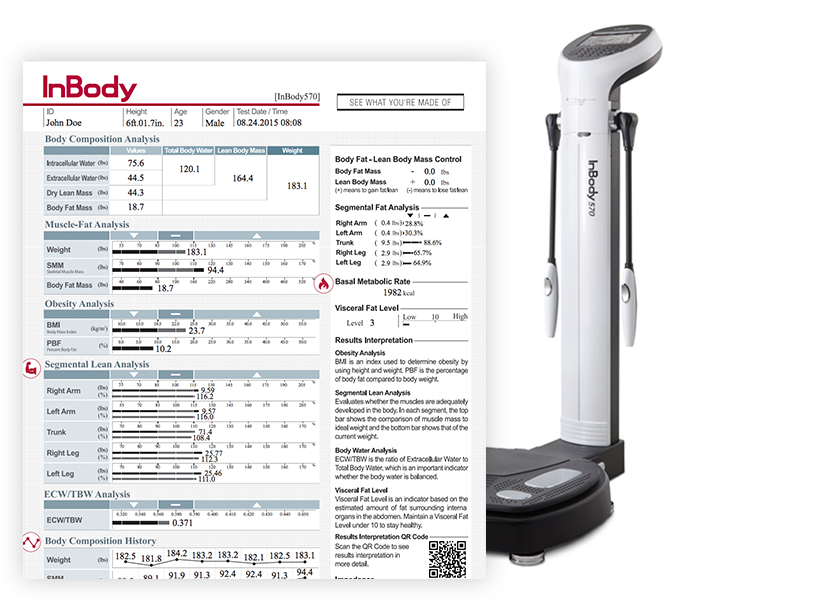 Who is ready to feel better, inside and out?
We can not say enough good things about this power couple! Deb and John Fournet's commitment to their health and fitness program is awe inspiring. They feel their success can be attributed to the personalized attention they receive at LIFT. They enjoy training together as a couple and feel the endurance training has enhanced their tennis game. One of the things they strongly feel sets LIFT apart from other exercise facilities in the area is the tie in with POLAR to monitor heart rate, zones, etc. They feel that Lift has kept them "in the game".

Thank you Deb and John for being such an amazing couple and for being an example to us all.

Deb and John Fournet

Don't tell Laurie Hagan your excuses for not working out! Due to a history of orthopedic injuries, surgeries and other health issues, she could come up with many reasons not to push her limits. Yet, she crushes every group and personal challenges we throw at her. She loves being a member of Lift, because our trainers focus on what she can do and not force her into something that would eventually cause more harm than good. She feels that everyone could benefit from such a personalized program.

Laurie's philosophy is "Move or You're Going to Loose It!" In her line of work, she sees first hand the adverse effects of members of our community who have led a mostly sedintary lifestyle. She focuses on strength, flexibility and endurance to ward off future issues.

Laurie Hagan

Warren Duclos exemplifies relentless dedication and commitment to his fitness program! He came to us from physical therapy due to multiple back issues, now there is nothing holding him back. Before Lift, he would be the one have to sit and rest all the time while traveling. He's now the leader of the pack!

Warren Duclos

Gitte came to us straight from physical therapy after a foot operation. Today she can do things she never thought she could do again due to severe arthritis in her hip, such as sit cross-legged on the floor. She thanks all of the trainers at Lift Training Studios for tailoring her activities to fit her needs and challenge her in a safe manner. As a swim instructor and owner of Northshore Swim, she needs her strength, balance and flexibility to teach both children and adults.

Thank you Gitte! It has been a pleasure for us to watch you progress in your fitness journey.

Gitte
Lift
Training Studios
What can you expect when you join lift training studios?
Customized 30-45 minute workout sessions
Nutritional Lifestyle Strategy Session to help you eat the right foods so you can lose weight
More energy than you've ever had before
Reaching a level of fitness so you can do the things you never thought you could
More confidence than you've had in years!
LIFT Training Studios is unlike other programs you may have tried in the past.  Here's the difference:
We are a private studio for personal training in Mandeville, LA near New Orleans.  You won't be left on your own.  During each 30-45 minute session you will be guided through your training by a professional Mandeville personal trainer.
We don't believe in intimidation or overcrowding.  Bumping elbows isn't our idea of fun and it certainly makes it difficult to be productive.  We want you to work out in a fun and friendly atmosphere so you'll be motivated to reach high and achieve your weight loss and fitness goal.
The LIFT Training Studios in Mandeville is designed to get you in the best shape of your life.  To do this, we need to give ample time to each client.  That's why LIFT Training Studios is by appointment only.  We strive to accommodate your busy schedule.
After working with over 1000 clients we know what you can achieve by joining LIFT Training Studios and we stand behind both you and our program 100%.
2 WEEKS OF


LIFT RESULTS

Lift Training Studios Group Training is the most effective way to melt fat and tone up fast while training with your peers. This fun and supportive group training for all fitness levels.
2 WEEK LIFT RESULTS FOR $49
UNLIMITED TEAM TRAINING
UNLIMITED SEMI-PRIVATE RESULTS
Mandeville


Personal Training

Tired of not getting the results you want in large classes or croweded gyms? Need a training program designed just for you? Private sessions with Lift Training Studios are tailored to fit YOUR personal fitness goals.
FREE! PERSONAL STRATEGY SESSION
Schedule Your Body Transformation Analysis Today!