The LIFT System
At LIFT Training Studios, you have access to a complete fitness system and all the tools you need to succeed! Between our Semi Private Training sessions and Team Training classes, we have a solution for every goal and schedule.  We cover all the bases, from increasing endurance and strength, building muscle, burning fat, improving mobility, and more!  
Before you begin any training program, you will go through an extensive evaluation where we will discuss anything and everything that can affect your results.  After a movement screen, you will get a customized set of corrective exercises to help rebuild your body and correct imbalances.  We will then customize a blend of our sessions and classes to get you the results you deserve.
Click on each service type for more information..

---
Team Training
The unique structure of our group classes, called Team Training, allows you to fully maximize the benefits of our programs and expert training staff. We limit all of our classes to just 12 people to maintain our coaches' focus where it belongs – on our members!
We offer 3 distinct class types, each designed to create a specific change in your body – everything from building serious strength to re-balancing your muscles and torching body fat. With a widely accessible schedule and diverse classes, there's something for every goal and body type!
---
Semi-Private Training
If developing life-long strength and technique are important to you, LIFT's semi private training needs to be in your program. By limiting our sessions to 2 – 4 people we offer unparalleled access to our expert trainers at a fraction of the cost of one-on-one sessions. The flexibility in our schedule for personal training is unmatched! With a session nearly every 30 minutes during the week and easy, on the go mobile scheduling, you can't help but find time for your fitness!
---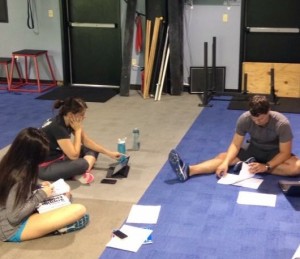 Health Coaching
Welcome to our thriving, vibrant community where we are redefining the path to health and well-being and creating Optimal Health. You are joining a group of individuals who have discovered how to create health in their lives. They are living a full and active life by changing their eating habits, by growing and developing in their personal lives.
As a Health Coach, we provide many services to our Clients, including personal encouragement, supported by a clinically-proven, comprehensive lifestyle program.
2 WEEKS OF


LIFT RESULTS

Lift Training Studios Group Training is the most effective way to melt fat and tone up fast while training with your peers. This fun and supportive group training for all fitness levels.
2 WEEK LIFT RESULTS FOR $49
UNLIMITED TEAM TRAINING
UNLIMITED SEMI-PRIVATE RESULTS
Mandeville


Personal Training

Tired of not getting the results you want in large classes or croweded gyms? Need a training program designed just for you? Private sessions with Lift Training Studios are tailored to fit YOUR personal fitness goals.
FREE! PERSONAL STRATEGY SESSION
Schedule Your Body Transformation Analysis Today!